Talking about . . .
International Teacher Magazine presents The ITM Podcast: Talking about . . . Each month we bring together two innovators from very different fields of international education and, as they learn from each other, we learn from them. Aiming to spark discussion beyond the podcast itself, Talking about . . . is hosted by Andy Homden, Editor of ITM, and produced by teacher and artist, Jason Lasky, Creative Director of J. Lasky Voices.
Episodes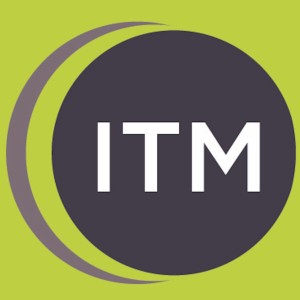 Tuesday Apr 19, 2022
Tuesday Apr 19, 2022
In this premiere episode, Andy Homden explores the new Learner Passport being trialed in Switzerland by Conrad Hughes and delves into the Steps being taken by Max Simpson in Thailand to support neurodivergent learners in their journeys to inclusivity on educational and career fronts. By the end, the group talks about how the Hughes-led Coalition to Honor All Learning is the next great evolution in international education.   Bios and Links Max Simpson Max (MA Special Education and Inclusion, PG Dip Special Educational Needs Coordinator) has been working with the neurodivergent community for over 15 years, and the longer her team works alongside this community, the more evidence they have that they are value-adding employees for the businesses they serve. Max has successfully modeled 11 inclusive and sustainable social businesses including coffee shops, bakeries, eco shops, and a business-service center. Max believes strongly in demonstrating the sustainability of inclusive businesses in order to change the narrative around disability and to empower the business community to replicate these models. There is a global need for a change in employment outcomes, and Max founded Steps in 2016 to meet that need. In 2019, Max was listed as one of the top 50 young leaders shaping the future of Asia. Steps was honored with the International Provision of the Year Award by the prestigious National Association for Special Educational Needs (UK). Max also sits on the board of the Special Education Network and Inclusion Association. ================= Conrad Hughes Conrad Hughes (Ph.D., EdD) is Campus and Secondary Principal at the International School of Geneva, La Grande Boissière where he also teaches philosophy. Dr. Hughes led two major projects with UNESCO-IBE to rethink the guiding principles for learning in the 21st Century and preventing violent extremism through education. He has published three books on different aspects of 21st Century learning. Understanding Education and Prejudice (2017) looks at how schools and universities can reduce prejudicial thinking in students and instructors; in Educating for the 21st Century (2019), he investigates how educational systems can address societal challenges such as sustainability, the rise of AI, post-truth politics, mindfulness, and future-proof knowledge. His latest book, Education and Elitism (2021), discusses how access to high-quality education can be widened. Dr. Hughes is a member of the advisory board for the University of the People and a research assistant at the University of Geneva's department of psychology and education. He is a regular contributor to the World Economic Forum's Agenda blog and speaks at conferences across the globe. www.conrad-hughes.com ================= Andy Homden Andy Homden has worked in some of the most prominent international schools in the world, both as a teacher and leader. His career includes headships in Kuala Lumpur as Director of the Alice Smith School and in Dubai as founding Principal of Jumeira Baccalaureate School. He co-founded Consilium Education in 2014 to support start-up, new and growing international schools. Andy also advises UK schools about the international education sector and is the principal editor of International Teacher Magazine, and now the host of the ITM Podcast. He is a regular speaker, host, and panelist for COBIS, FOBISIA, Wellington International and Outstanding Schools.  https://consiliumeducation.com/ ================= Jason Lasky Jason (M.Ed. in IB Education, MFA in Writing for Stage and Screen) has been described as both a modern-day Magellan and a Renaissance man. He is an IBDP  teacher specializing in Theatre and English, a published and produced playwright, an actor, a voice actor, a theatre director, an acting coach, and a writer/narrator/producer of audiobooks, audio articles, and podcasts.  Jason has written articles about his innovative theatre practices in ITM magazine and Educational Digest International. His grant-winning theatre company, J. Lasky Productions, has produced work on three continents, and his plays have been translated into Russian and Chinese. He has been interviewed and featured in various publications, including American Theatre magazine, Broadwayworld.com, and ITI-info magazine.  He is currently writing two books (on playwriting for IBDP Theatre students and his experiences coaching professional Russian actors in Meisner and Linklater techniques), a short film, and articles about cryptocurrency and the metaverse. He has recently been commissioned to write a new full-length play that will premiere in US cities in Fall 2024. www.jasonlasky.com www.jlaskyvoices.com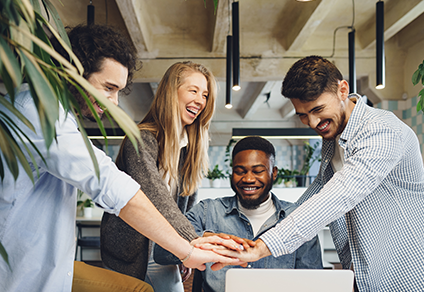 Your Title
This is the description area. You can write an introduction or add anything you want to tell your audience. This can help potential listeners better understand and become interested in your podcast. Think about what will motivate them to hit the play button. What is your podcast about? What makes it unique? This is your chance to introduce your podcast and grab their attention.